XF Series Horizontal Fluid Bed Dryer (Horizontal Fluidizing Dryer )
Keywords:
Friendly reminder The industry standard for this series of machine is drafted and released by YIBU. The industry standard No:JB/T 20107DescriptionFluidizing…
Detail
Picture
Custom
Video
Demo
Projects
XF Series Horizontal Fluid Bed Dryer (Horizontal Fluidizing Dryer )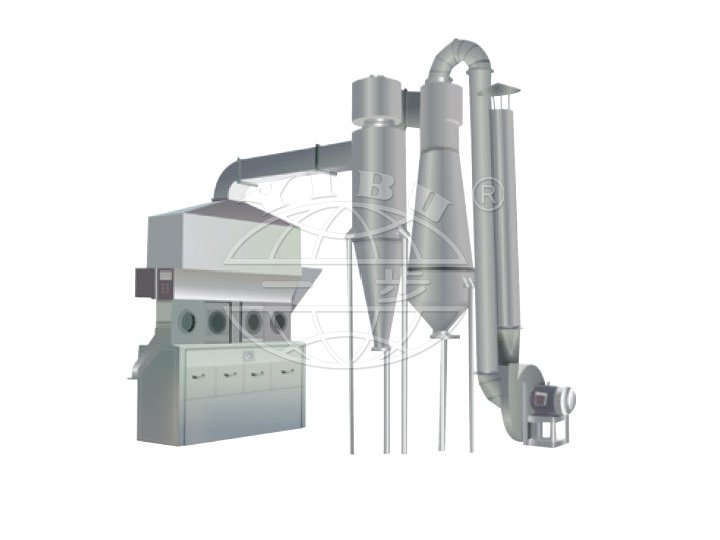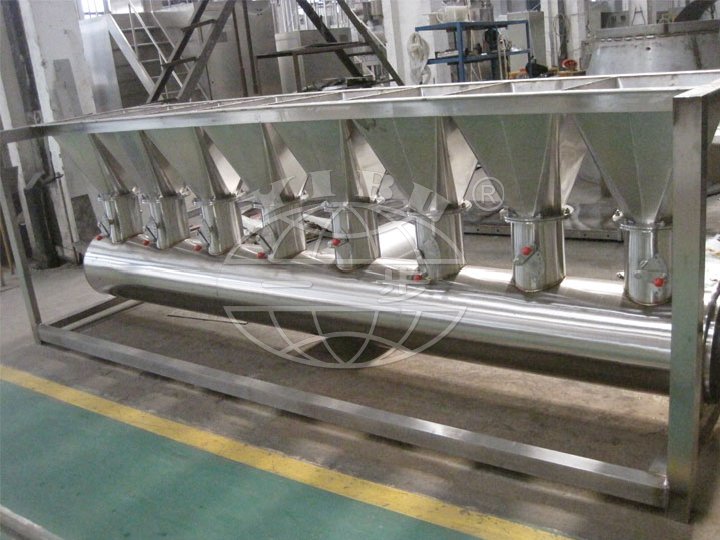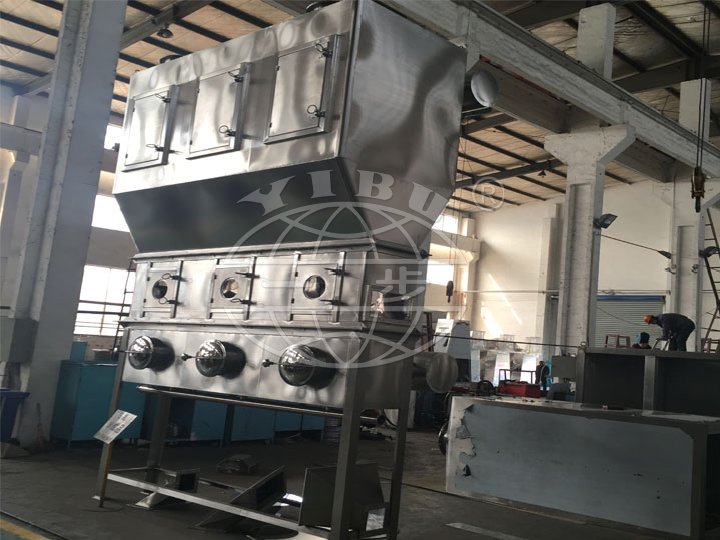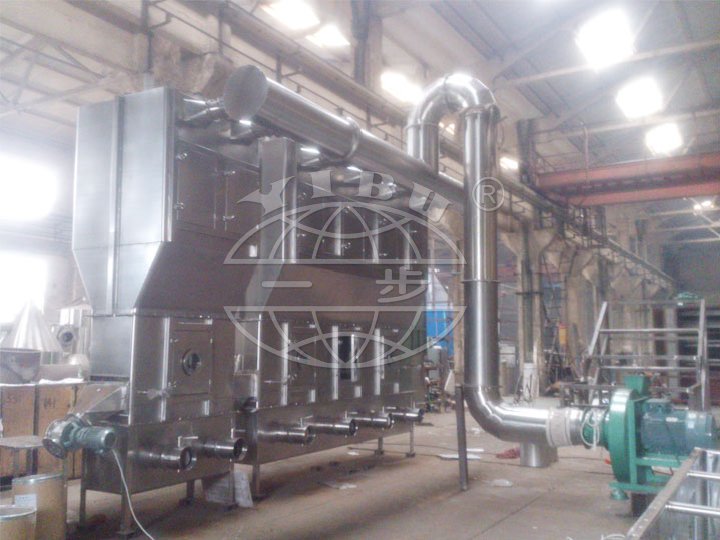 Friendly reminder
The industry standard for this series of machine is drafted and released by YIBU. The industry standard No:JB/T 20107
Description
Fluidizing dryer is also called fluid bed. Through more than 20 years improving and using it .now it has become very import drying device in the fields of pharmaceutical, chemical, foodstuff, grain processing industry and so on . It consists of air filter, fluid bed, cyclone separator, dust collector, high-speed centrifugal fan, control cabinet and so on. Because of the difference of property of the raw material, it is necessary to equip with the de-dusting system in accordance with the necessary needs. It may select both cyclone separator and cloth bag filter or only choose one of them. In general, if the bulk density of the raw material is heavy , it may choose the the cyclone , if the raw material is light in the bulk density , it can choose bag filter for collecting it . The pneumatic conveying system is available on request . There are two kinds of operations for this machine, that are continuous and intermittent type.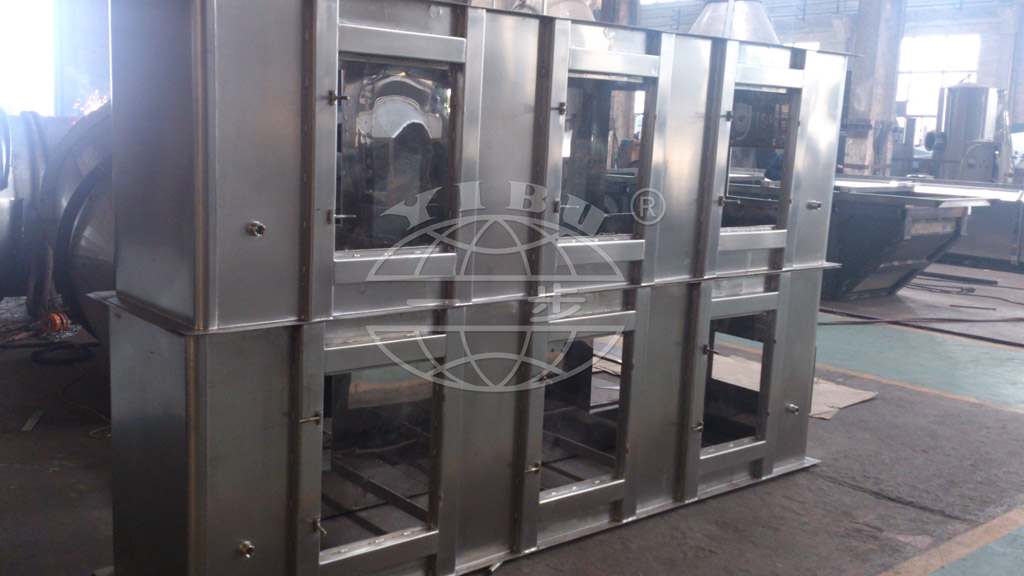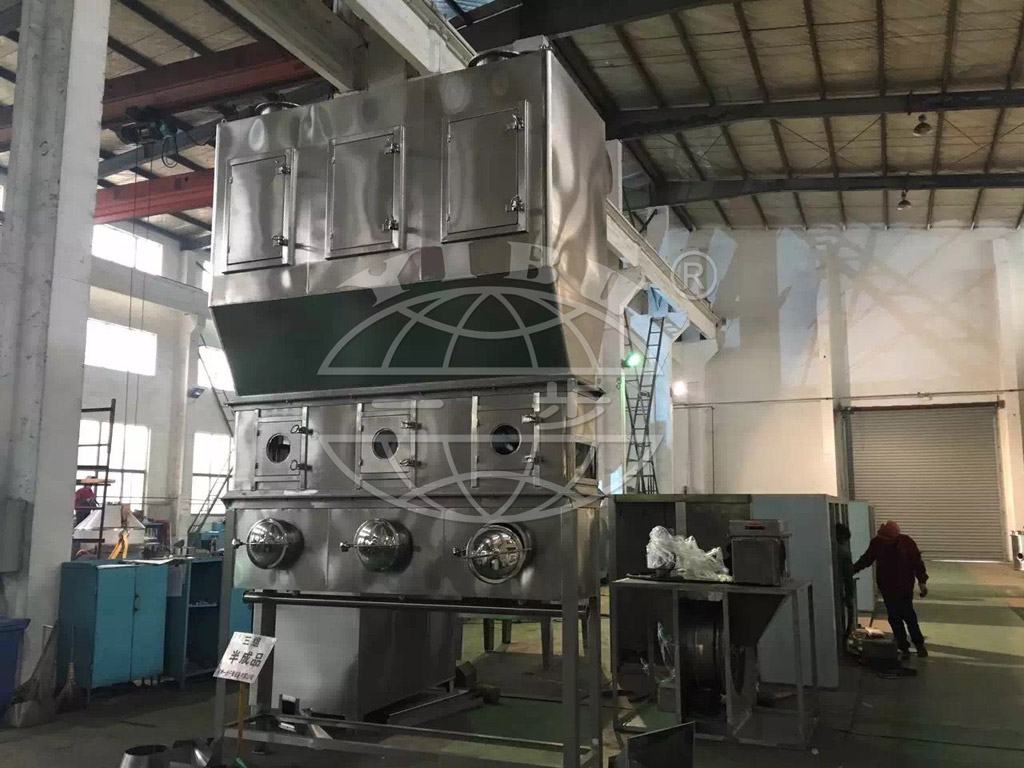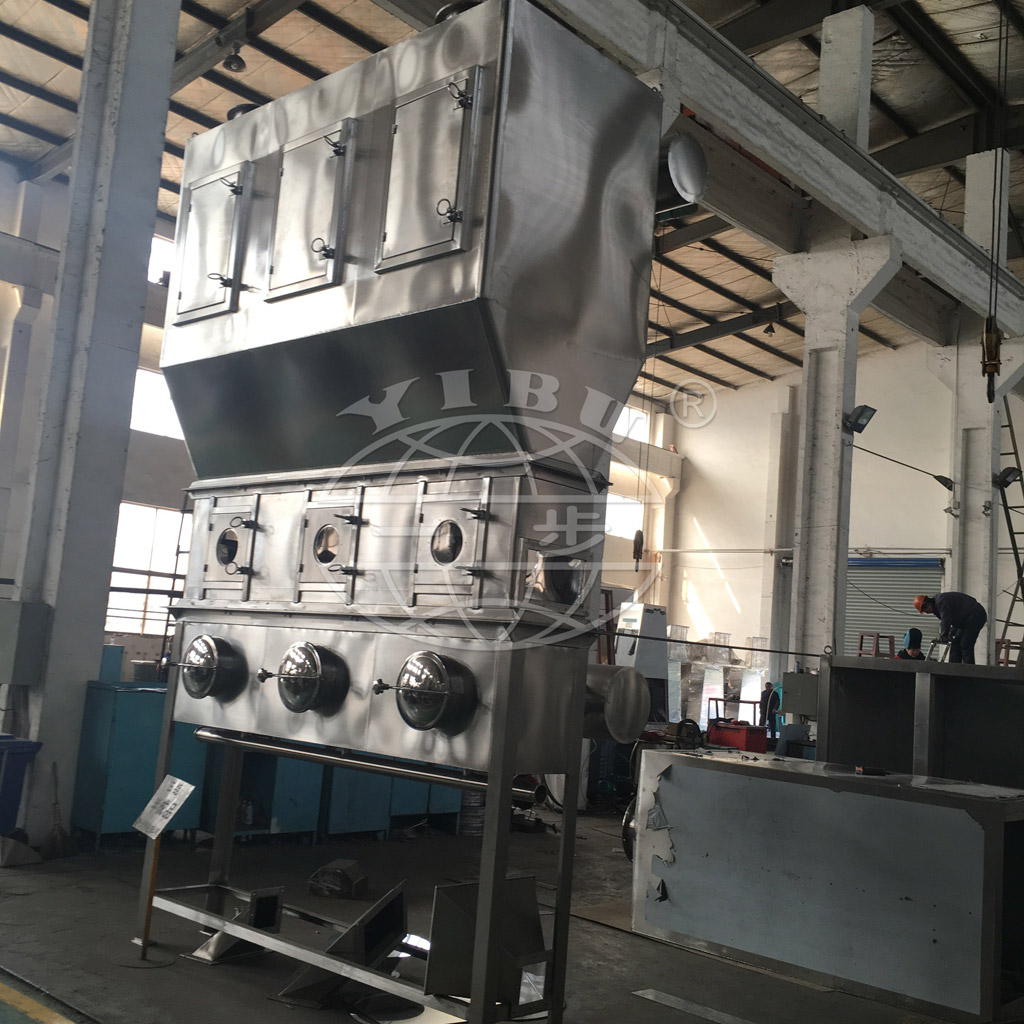 Principle
The clean and hot air enters into fluid bed through distributor of valve plate. The wet material from the feeder is formed in the fluid state by hot air. Because the hot air contact with the material widely and strengthen the process of heat transferring ,it can dry the product within a very short time .
If using continuous type, the material enters from the front of bed, fluidized in bed for several minutes, and discharged from the back of the bed . The machine works under the state of the negative pressure.
float another side of bed. The machine works in negative pressure.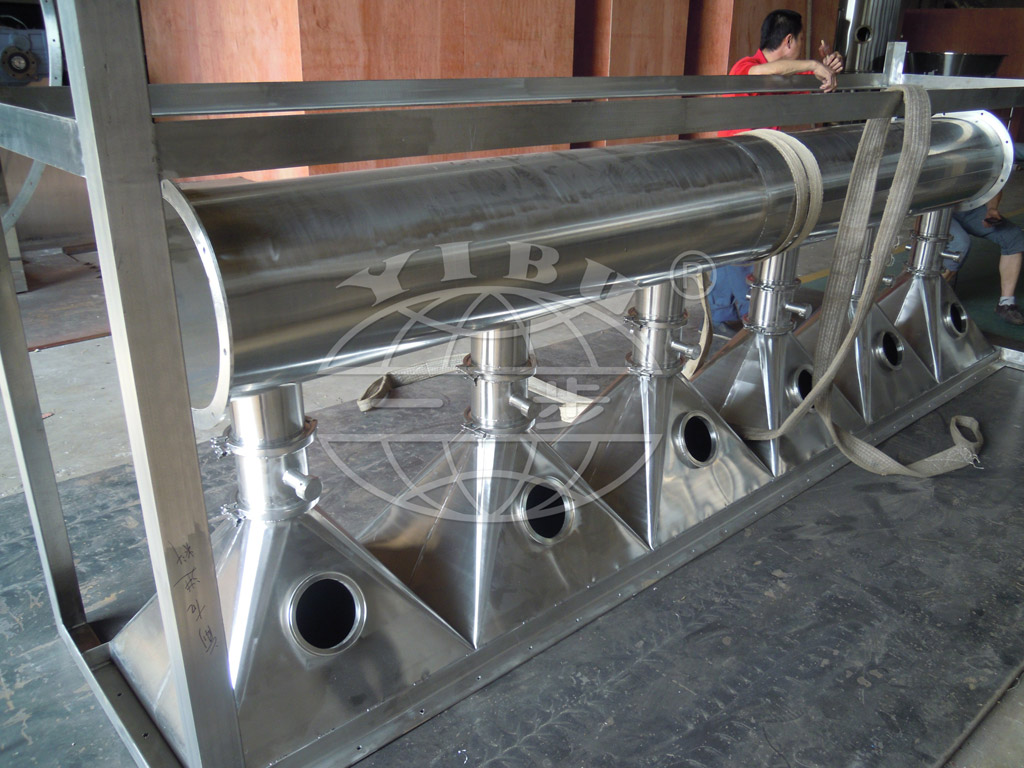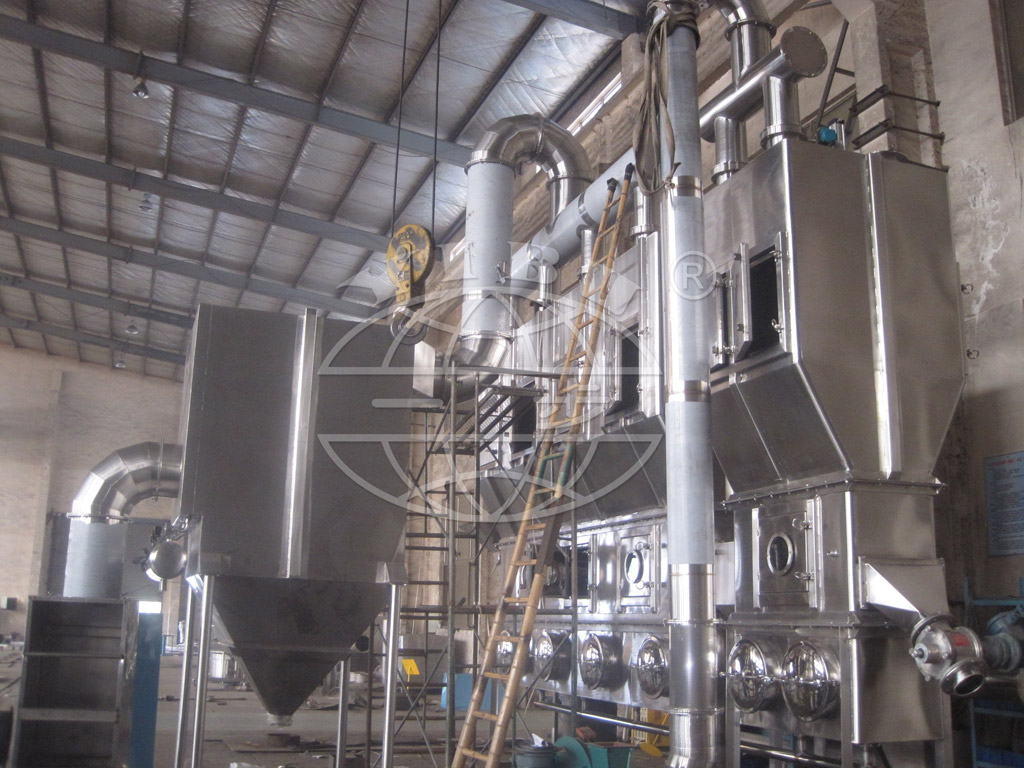 Features
Automatic production can be realized. It is continous drying equipment. Its features are quick in drying speed ,Low in drying tempment ,It can guarantee the quality of produtcts and is in conformity with the requirements of GMR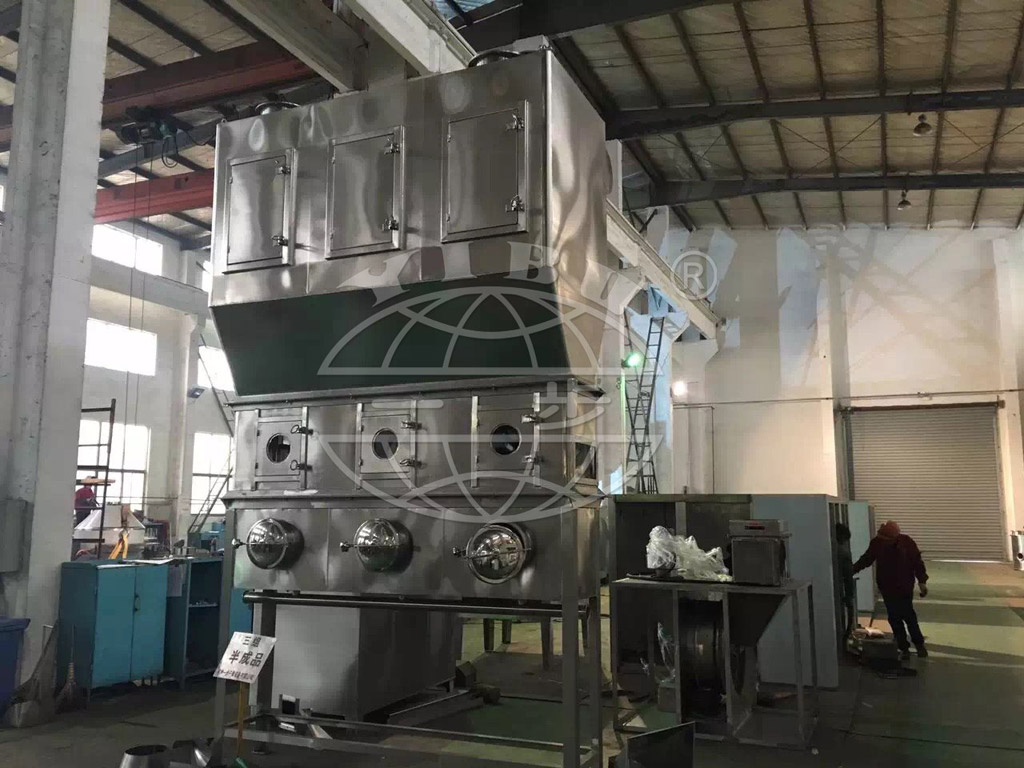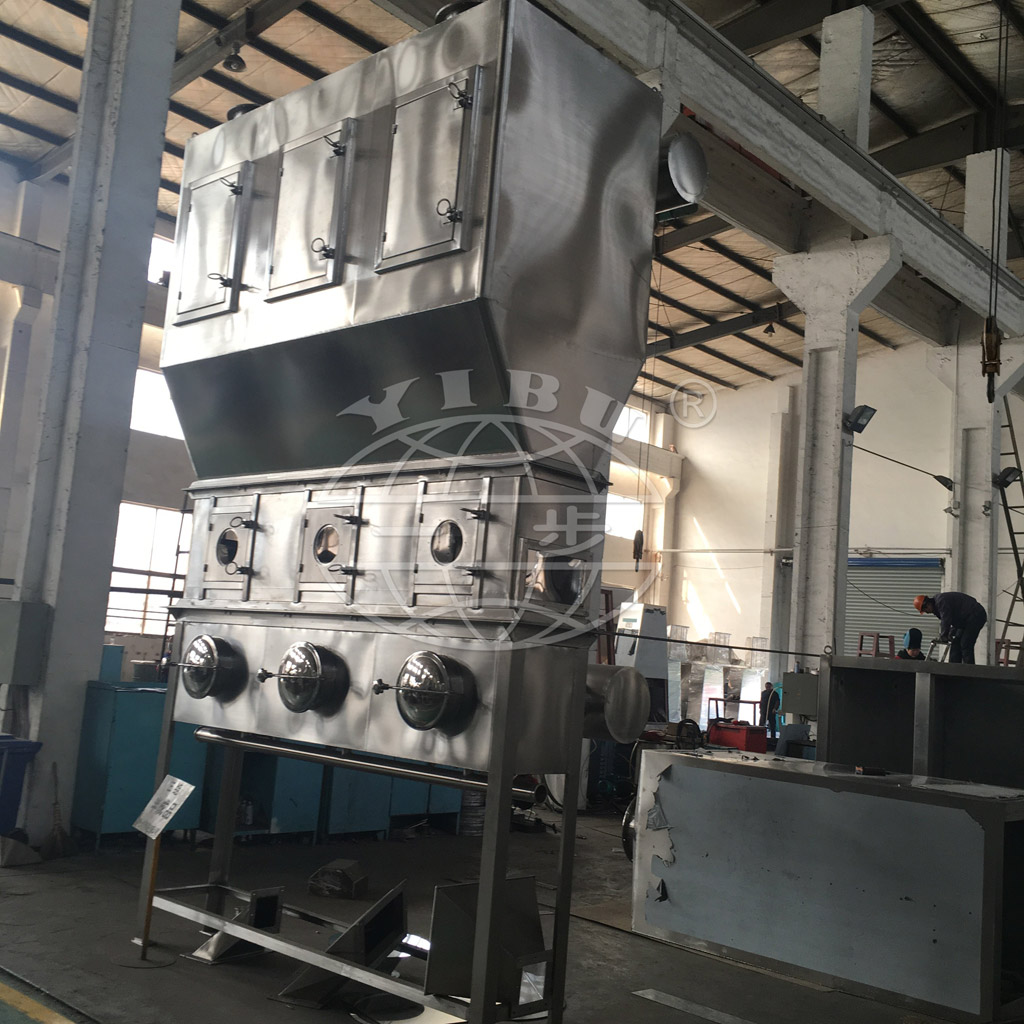 Flow chart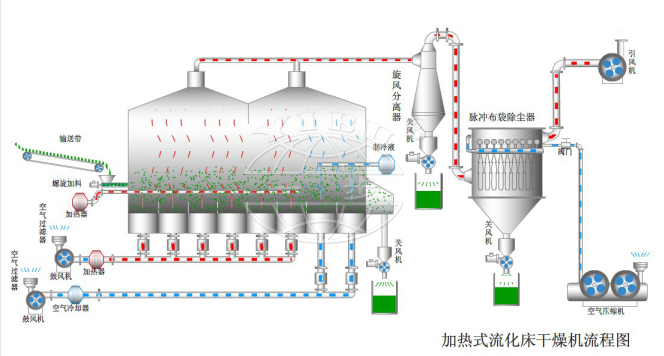 Application
Drying process of medicines, chemical raw material, foodstuff, grain processing, feed and so on. For example, raw medicine, tablet, Chinese medicine, foodstuff of health protection, drinks, maize germ, feed, resin, citric acid and other powders. The suitable diameter of raw material is normally 0.1-0.6mm. The most applicable diameter of raw material will be 0.5-3mm.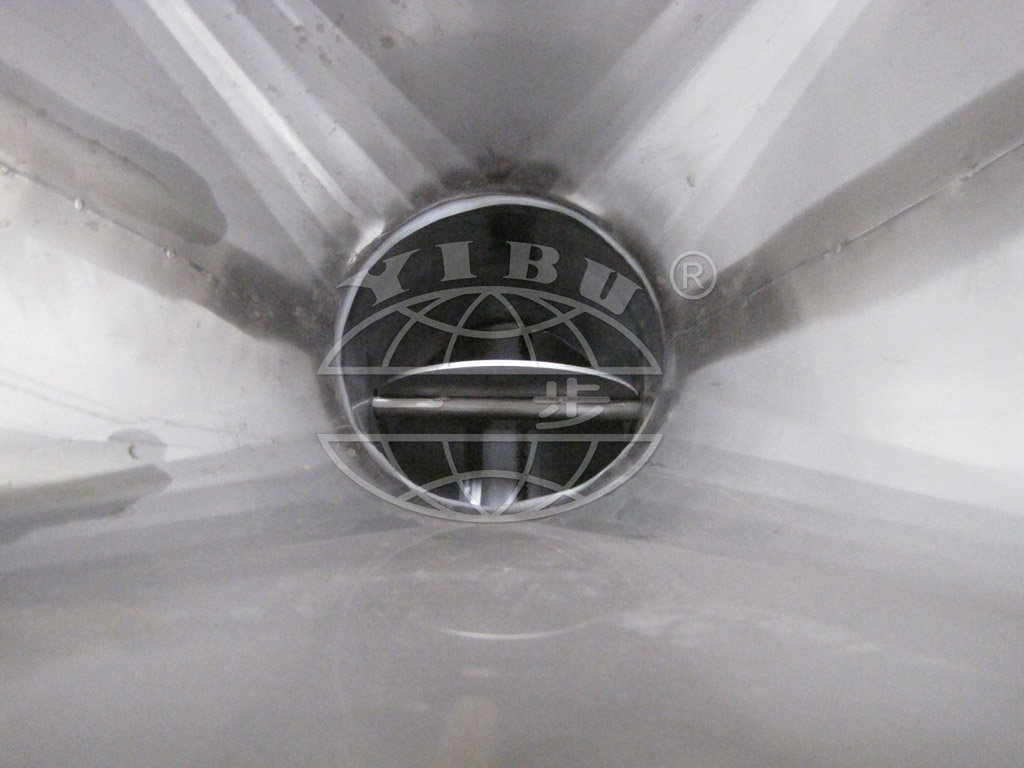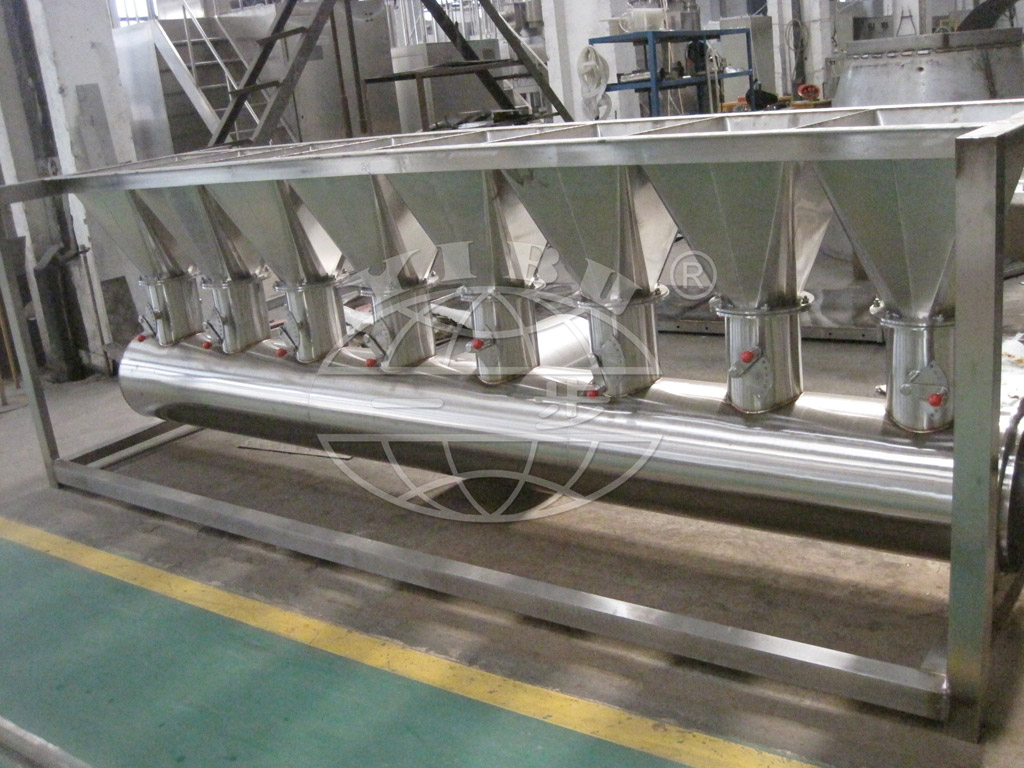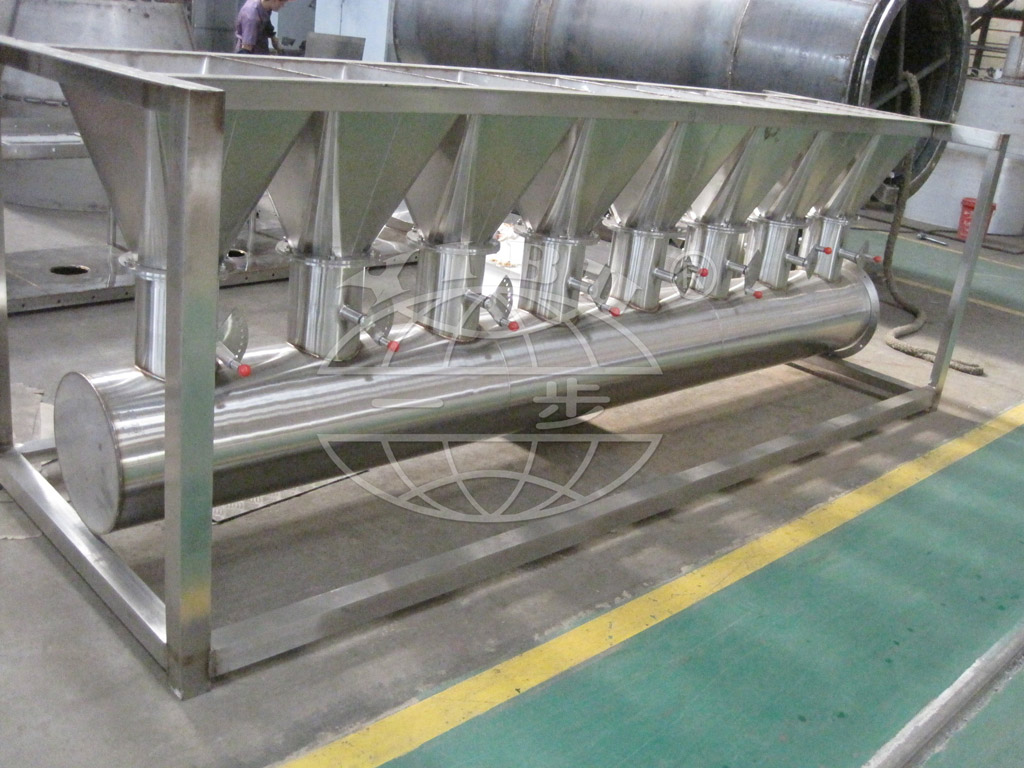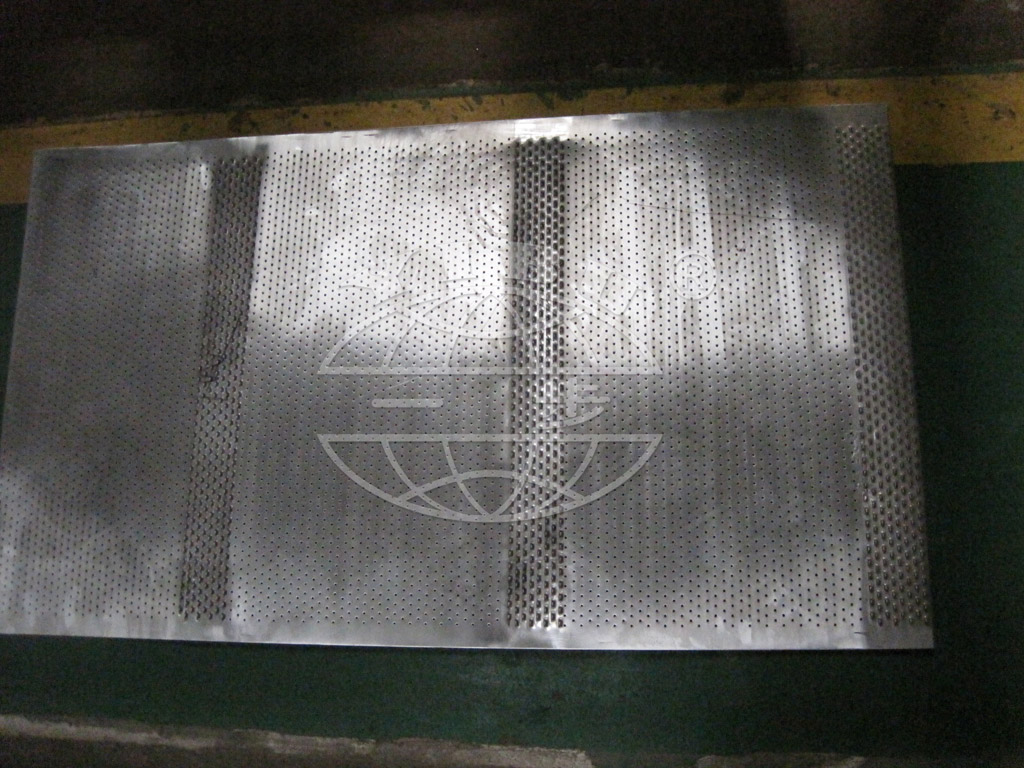 Technical parameters
spec\item

drying capacity kg/h

power of fan

air pressure pa

air amount m3/h

Tem. of inlet air℃

Max consume J

Form of feeding

XF10

10-15

7.5

5.5×103

1500

60-200

2.0×108

1、 shape valve
2、 pneumatic conveying

XF20

20-25

11

5.8×103

2000

60-200

2.6×108

XF30

30-40

15

7.1×103

3850

60-200

5.2×108

XF50

50-80

30

8.5×103

7000

60-200

1.04×109
The drying capacity is measured based on the primary moisture of crystal of plum is 20% and its final moisture is 5% and the temperature of air inlet is 130℃.The drying capacity of other raw materials will be based on the practical drying condition. When choose models, please note that:
Model A should be matched with cyclone separator;
Model B with inside bag dust collector ;
Model C with cyclone separator and bag dust collector.

Schematic of installation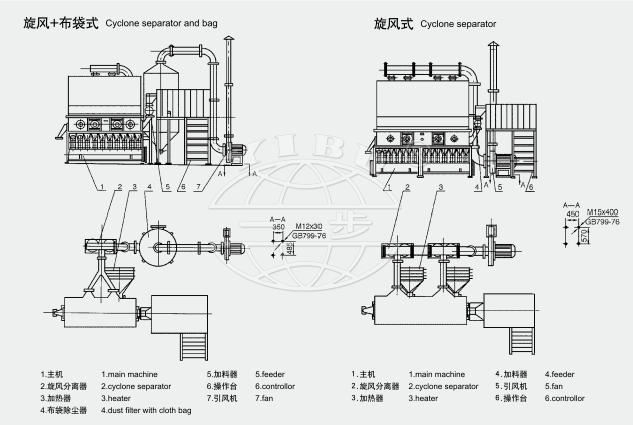 Explanation to installation
All equipment should be put down in level and fixed with foundation screw on the ground. All parts should be sealed well.
The fan may be installed outdoor or in the special noise free room. The plan can be adjusted slightly in accordance with the real conditions.